Your favorite paint is here.
Works with all film. No need to buy extra primers, adhesion promoters or reducers. One Hit Wonder Basecoat is all you need before you dip. 
DIRECT TO PLASTIC, METAL & MORE
ALL THE FEATURES YOU WANT.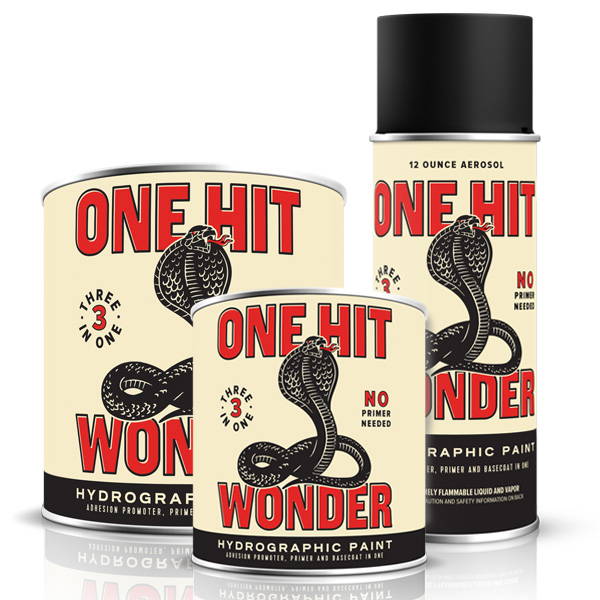 Ready-to-Spray
No Primer, Reducer or Adhesion Promoter Needed
Works with All Films
Will Not Rust Metal
Will Not Freeze in Cold Weather
Exceptional Coverage
18 Month Dip Window
Chemically Bonds with Film and Clear Coat
Fast Drying + Superior Activator Resistance (paint does not go soft after dipping)
Direct to Metal, Plastic*, Fiberglass, Wood, Bone, Chrome, Stainless Steel, Aluminum, Glass (media blast is best), Previously Painted Parts and More
Heat Tested up to 400 Degrees
Made in the USA with the finest materials and deepest pigments available.
One Hit Wonder can also be used as a regular automotive-grade basecoat for all your paint projects. You do not NEED to apply hydrographic film to enjoy the many features of One Hit Wonder.
*HDPE Plastics require flame treatment before any paint application.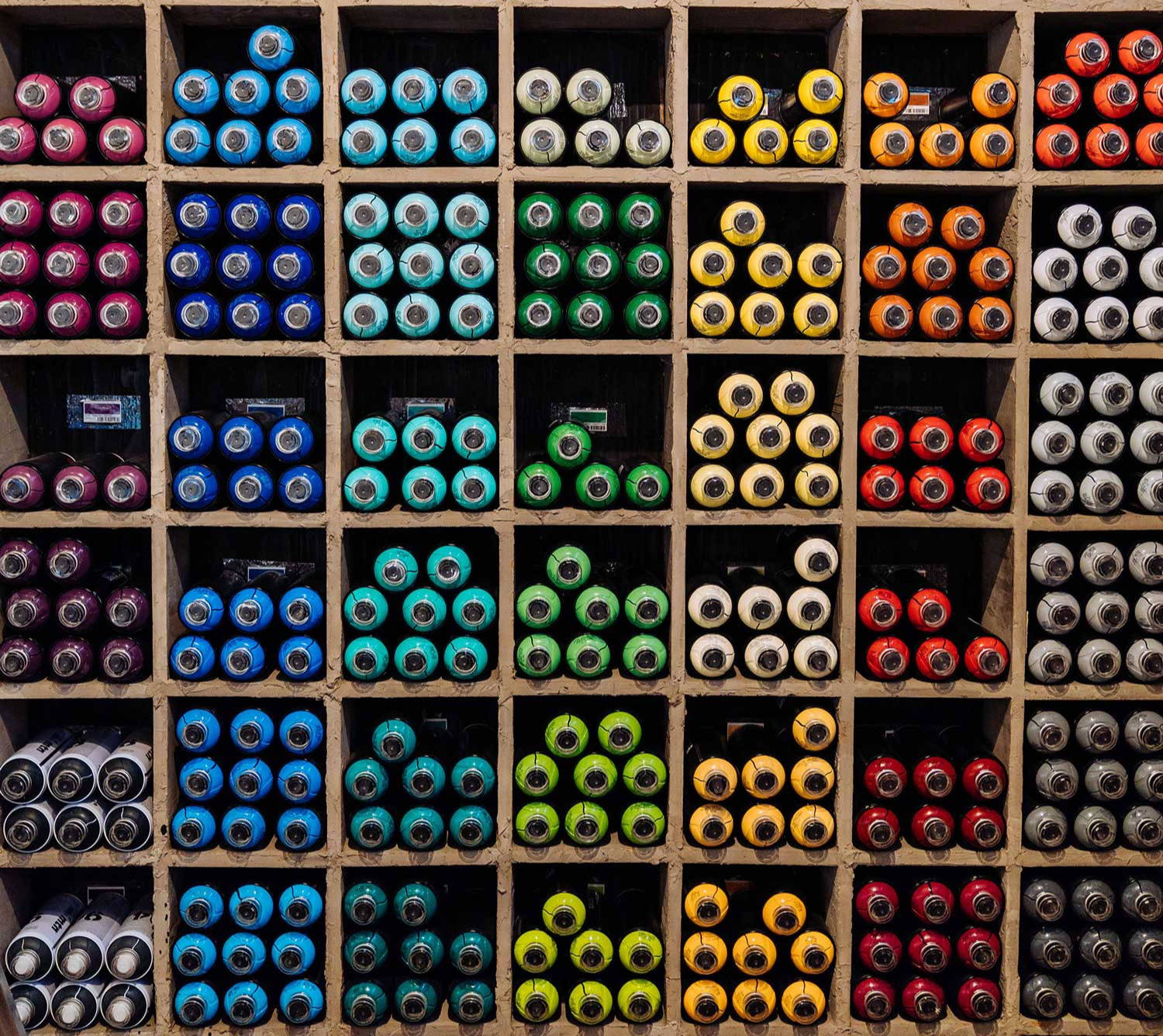 The deal you absolutely don't want to miss
Pay only $12/aerosol can when you purchase 12 or more cans of ANY color combination including standard aerosol clear coats and Ink Drink film activator.
ALL THAT + THE BEST CUSTOMER SERVICE

"Fantastic product! I wanted to tell you firsthand that your product is absolutely phenomenal. The metallics really pop. Hands down the best paint on the market."
DIXIE DIPPERS
"All I can say about you and your products is WOW...truly wonderful! Amazing customer service and a stunning product. The videos gave me the tools and insight to complete my projects and so far everything has come out amazing. Thank you so much, I cannot wait to get my venture going!"
A. HAINES
"I see you refunded me $35 on a recent order because I ordered 4 quarts instead of a gallon size. Just wanted to say thanks for watching out for your customers. You guys are outstanding."
J.LOVASZ
More Questions? Call or Text Us.
305-318-1459 (Sales + General) 305-318-1468 (Technical)